Print
Technical Remarks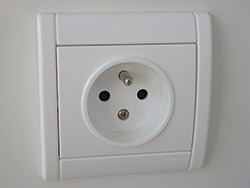 AC power
Slovakia uses 230V/50Hz AC power with French Type E sockets. Those who own appliances that require the same voltage, but have different connectors should bring travel adapter plugs such as this.
Participants from countries that use a lower voltage should always check if the device supports 230V.
Never connect appliances that are designed for lower voltages such as 110V directly to 230V power!!!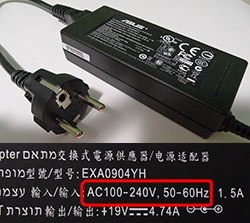 Notebook power supplies and various chargers
Most notebook power supplies and chargers support a range of voltages. They should work fine. You'll either need a suitable ac cord or a travel adapter plug to connect them to our mains power.
Internet connection
Wireless internet connection will be available in the lecture room of the Astronomical Institute of SAS via the DHCP protocol. However, the physical MAC addresses of your laptops have to be registered in the network of the AISAS. Please send us these MAC addresses of your wifi interfaces by email and the LOC will send the list of addresses to the network administrator of the AISAS to register them. This will enable you to access the internet in the lecture room.
Hotel Horizont: wi-fi internet is available only in public areas near the reception and is free of charge.
Wellness Hotel Kontakt: wi-fi is available in public areas and is free of charge.
Hotel Forton: wi-fi is available in the entire hotel and is free of charge.
Hotel Lesna: wi-fi is available in public areas and is free of charge.